Machine Anti Dengue




Machine Anti Dengue is an enviromentally safe way to reduce mosquito population and it's;
Developd with technical assistance from NASA.

Mimic body heat and respiration of warm-blooded mammals ( e.g. humans and domesticated pets ) to attract mosquitoes

750 cc/min of CO2 release at regular interval of 1.5 to 2 mins.

Temperature between 29.5 - 43.3 degree Celsius every 6 to 9 Min cycle.

Once inside the unit, fan force mosquitoes through the electrocution frid to kill them. The remains are collected in the net at the bottom of the unit.Unit is made by aluminium and weather-proof for outdoor use, like:

Condominium

Bangalow

School

Golf Courses

Garden

or any public open areas.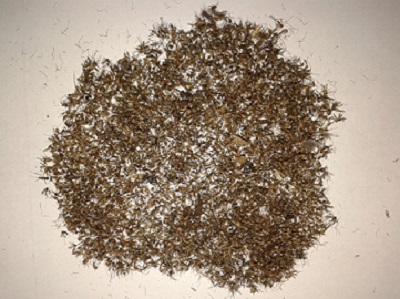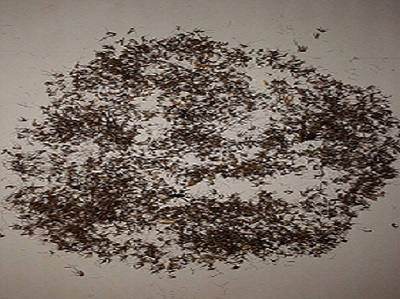 Advantage Of Machine Anti Dengue
1. Safe, quiet and environmentally friendly
Pesticide free - i.e. does not use propane or chemicals.

Its CO2 emission is like having an additional tree in the yard.
CO2 is non-flammable, non-explosive, and non-toxic.
2. Extensive research done to specifically attracts mosquitoes
3. Effective up to ONE (1) acre open area.
4. Low maintenance and cost
Low electricity consumption.

Only have to top up CO2 once a month.

No- un-assembly or cleaning required.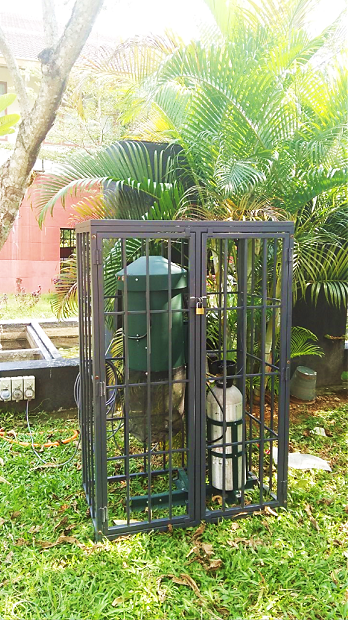 Specification Of Machine Anti Dengue
- Dimensions ( Diameter x Height ) : 35.6 cm x 137.16 cm
- Body : Aluminium Body
- Patent No.: #6,050,025 #5,595,018 #6,568,124
- Patent No. Pending : 10/445,584
- Design : Weather Proof For outdoor use.
- Weight : 25 KG



The Machine Anti Dengue uses a standard 9 litre CO2 tank. The tank used by the Machine Anti Dengue is the same tank used extensively in the beverage and medical industry. CO2 is non-flammable, non-explosice, and non-toxic.




Click

HERE

for more information and report of Dengue from MBSA.